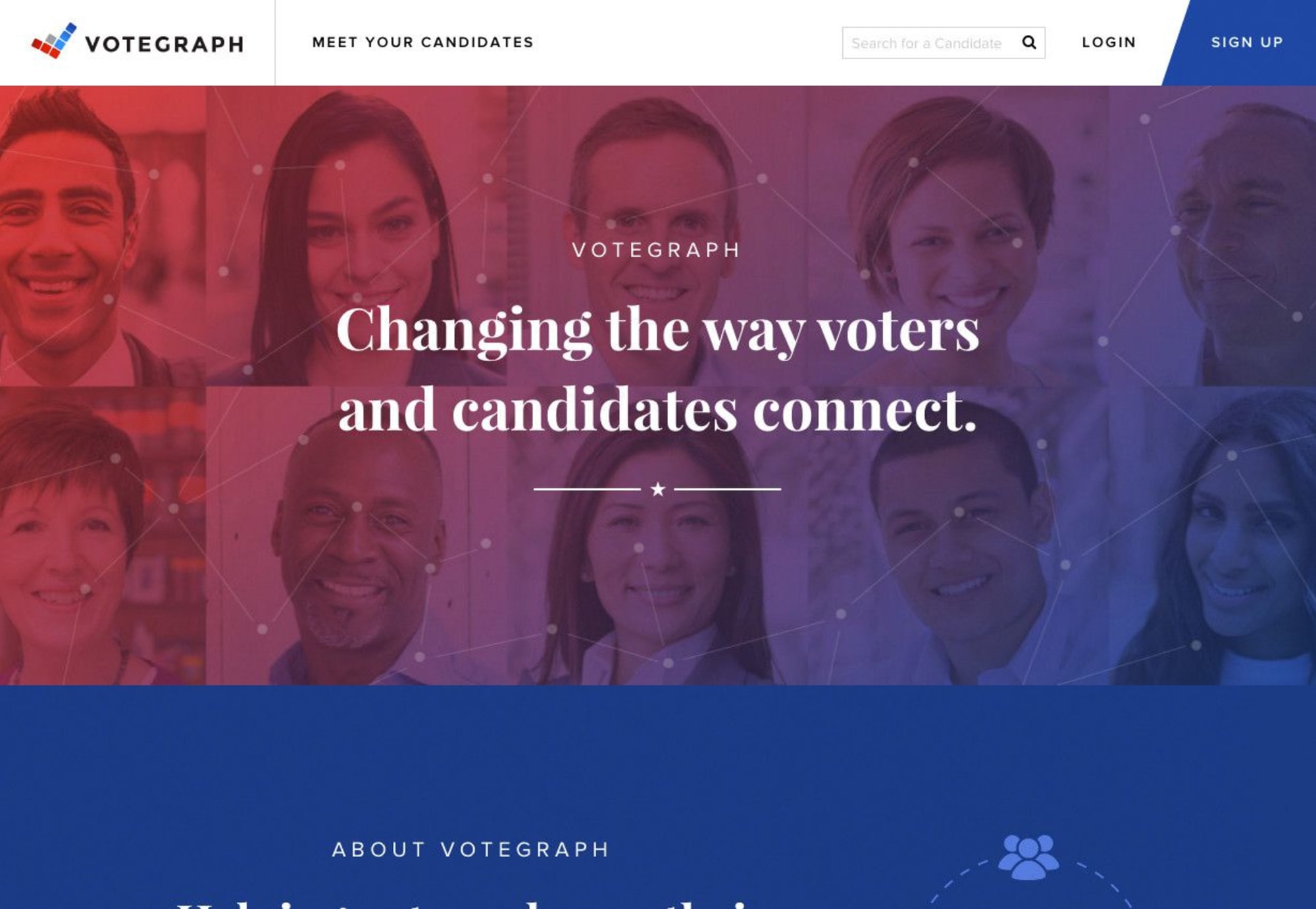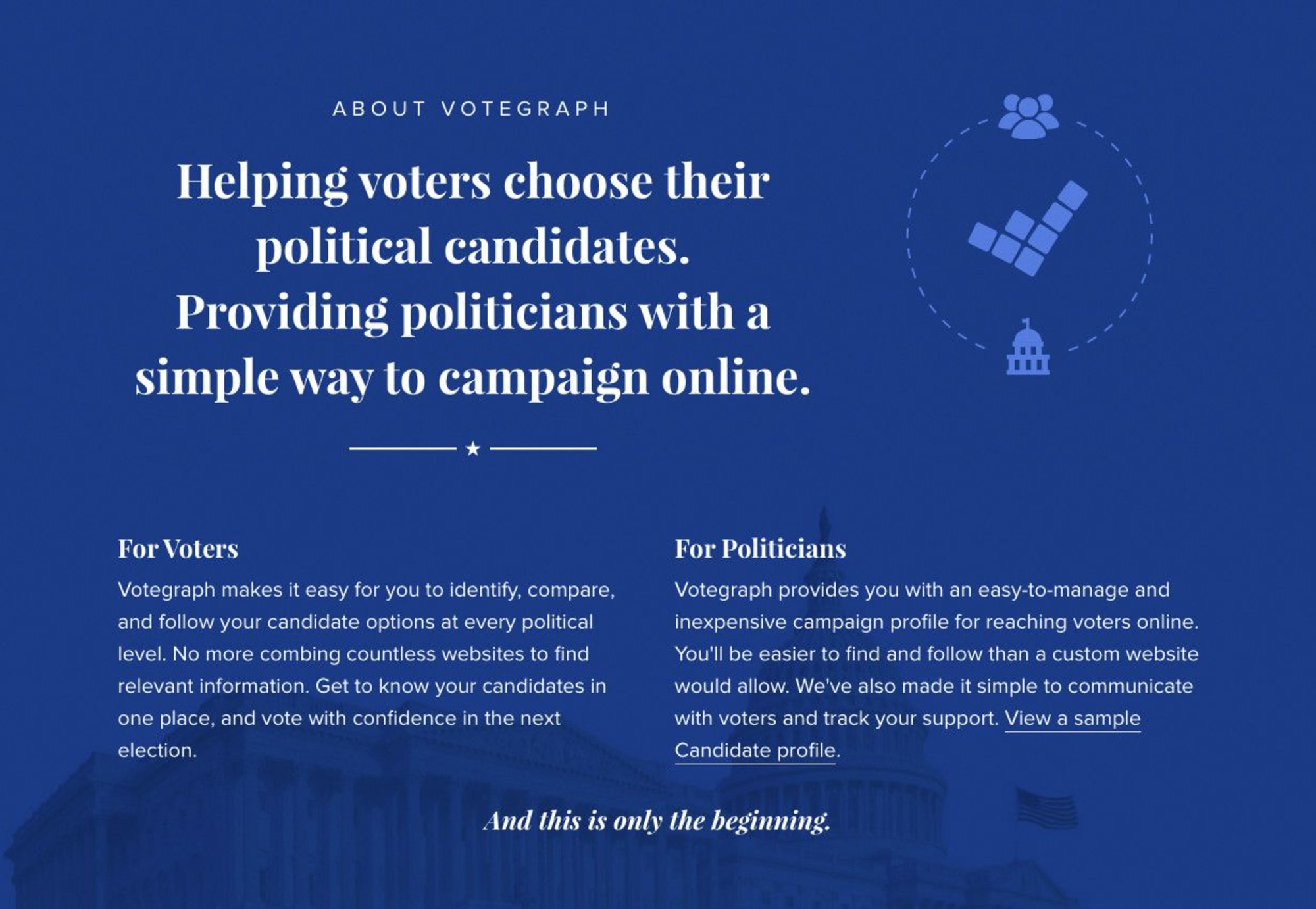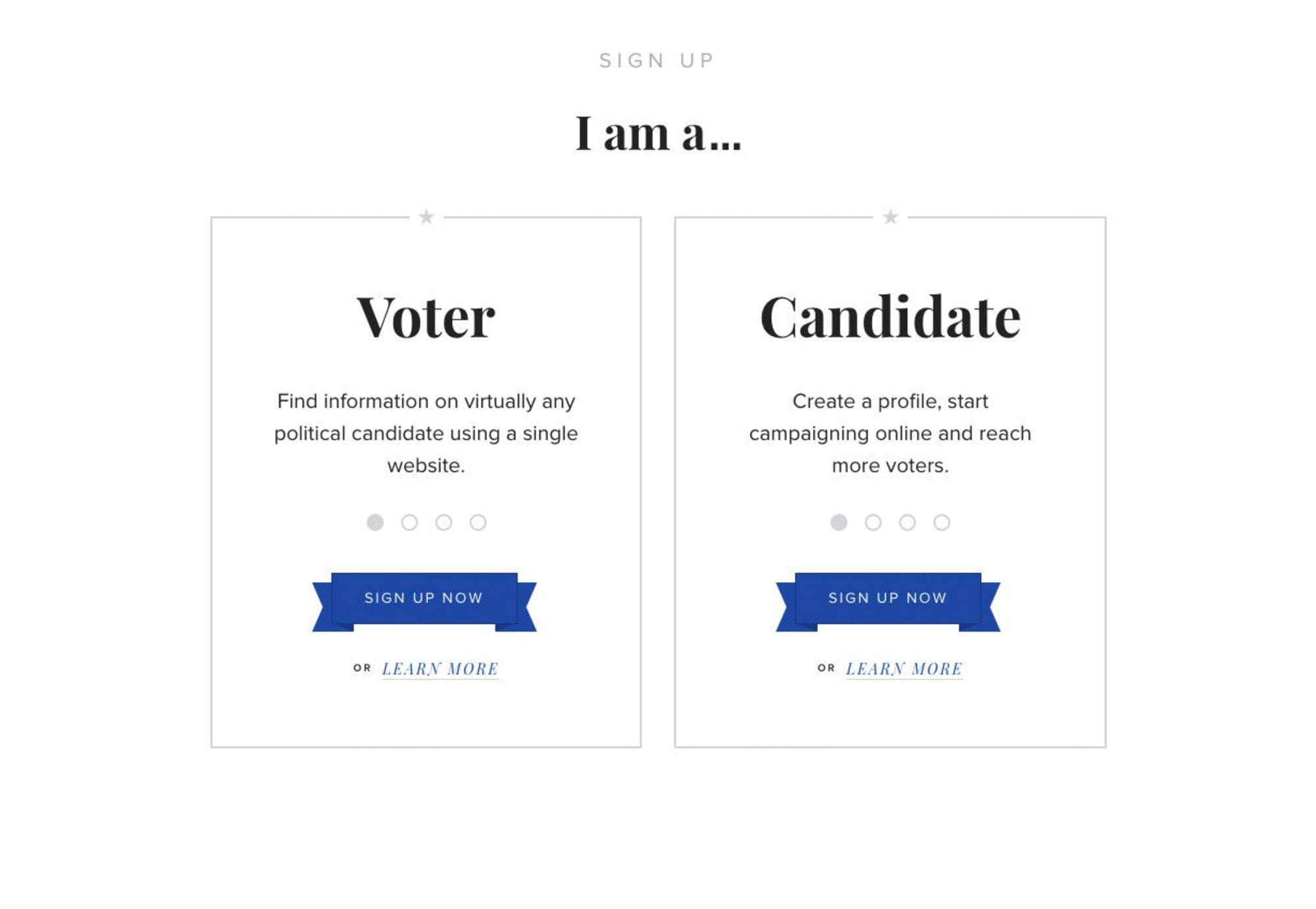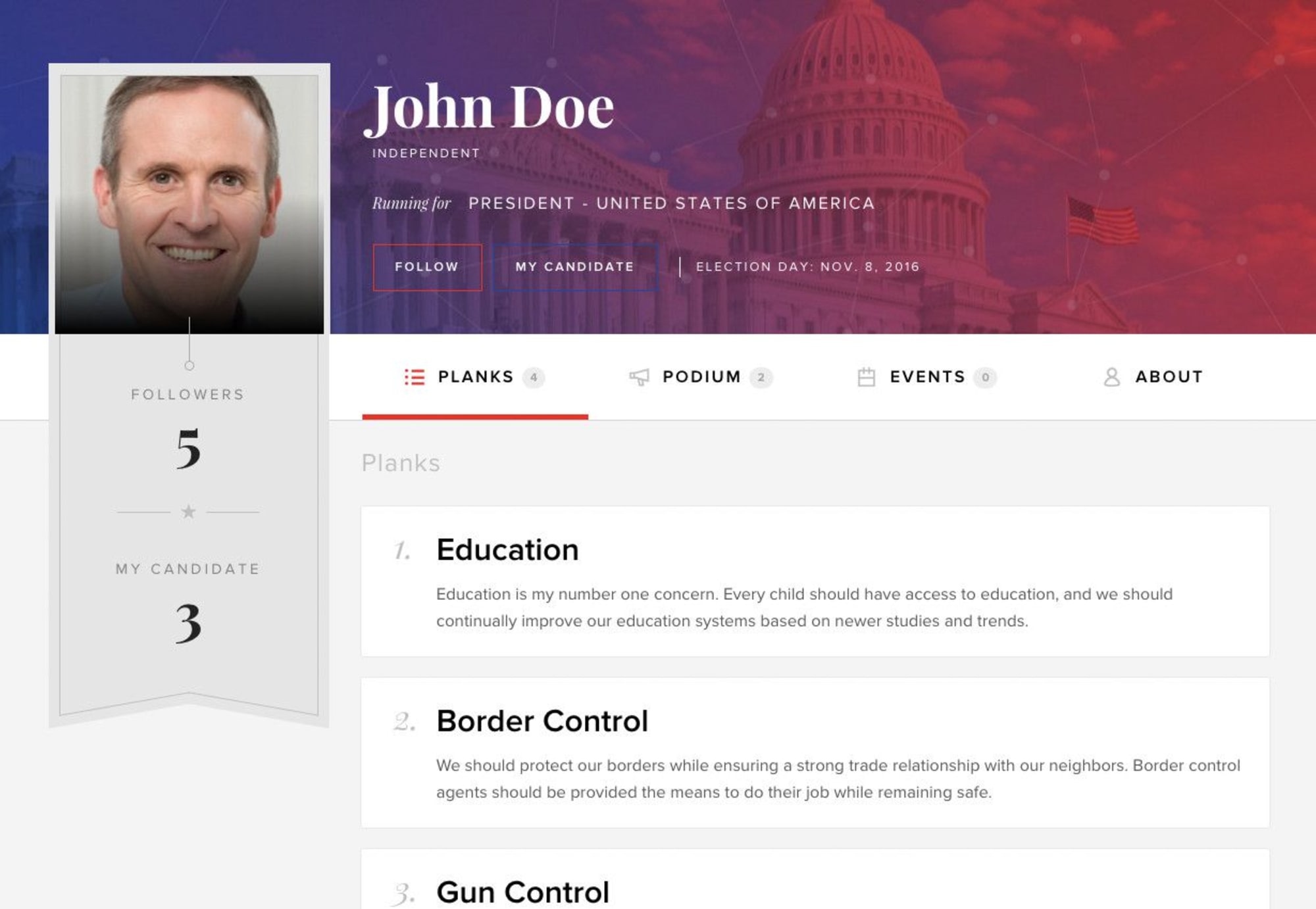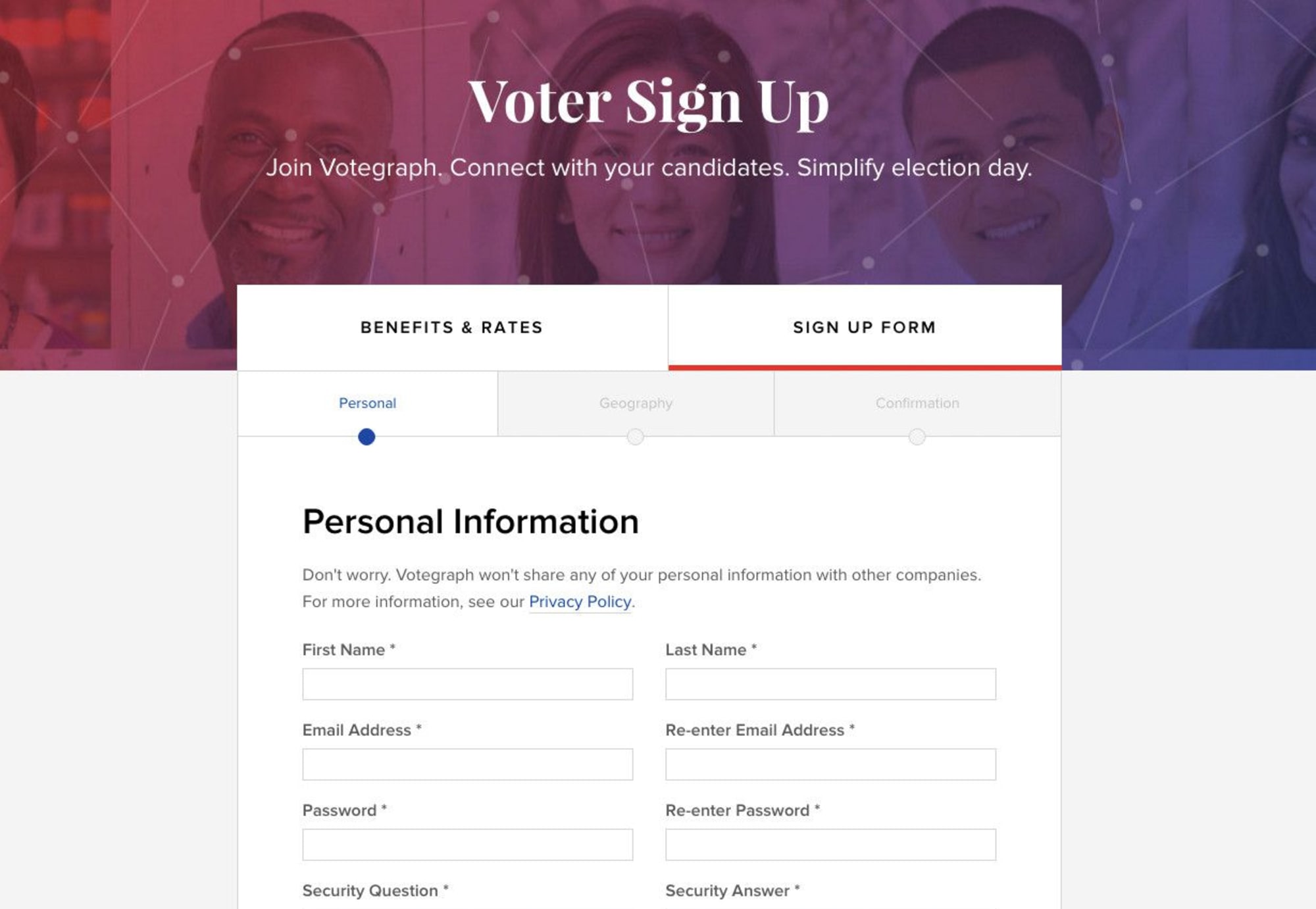 Services Provided
Angular JS Form Data Capture, Custom Content Management System, Google Analytics, Iron.io Queue Service Driver, JavaScript Animations, Mandrill Transactional Email Platform Integration, reCAPTCHA Spam Protection, Responsive Web Design, Stripe Payment Integration, Subscription-Based Ecommerce, Twilio Text Message Security Verification
---
The Challenge
Votegraph came to White Lion with a vision to change the way voters and candidates connect.
The Solution
White Lion design and developed a custom web application to facilitate workflows for two primary user types — Candidates and Voters.
Candidates can create a profile, build up a network of followers, while at the same time give voice to their political platform. Candidates can also share announcements and events with their followers, as well as create and define their position on political issues.
Voters, can search for candidates by area and browse candidate profiles to compare their stance on various topics. Voters can also follow candidates or even upgrade their account if they become a candidate themselves.
Votegraph will soon serve as an invaluable resource for candidates to reach voters, and we couldn't be more thrilled to have been involved in this amazing opportunity.
Ready to Get Started?
Let's Work Together.
With over 20 years of experience in web design and development we want to be your trusted guide in the digital jungle.
Start Your Project