The market is continuing to shift to mobile and digital at an accelerating rate.
The gap is widening between those who benefit from a digital strategy and those who are still trying to figure it out. As influencers and leaders within your organization, you need to avoid missing out on significant opportunities to grow and expand your offering. White Lion will create a plan to help you achieve your business goals all while increasing conversions and delivering results by putting your plan into action.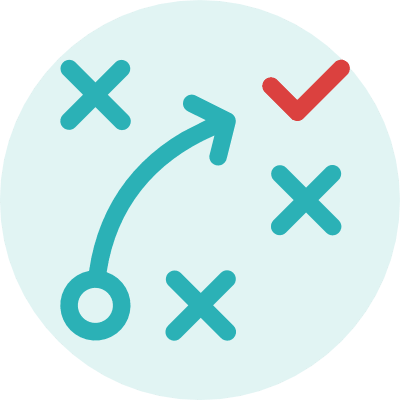 Strategy & Planning
Creating an effective digital marketing strategy can be overwhelming without a defined process. Our team walks you through a series of key discovery questions. Engagements include elements like persona development and customer segmentation for better targeting, sales funnel planning, and offer sequencing, so you are asking for the sale at the best time. The end result is a digital marketing strategy and plan designed and optimized to deliver the results you need to grow your business.
Online Marketing
The complexity of online marketing can confuse and overwhelm. We are here to help tame the jungle. Today's advertising platforms like Facebook, Google AdWords, LinkedIn, Instagram, Pinterest, Snapchat, and others are indeed sophisticated tools allowing for highly targeted results. Putting your digital marketing strategy, core messaging, and content strategy to use, we take an agile approach to deploying, testing, and continually improving campaigns, putting more energy and focus on the winners. We optimize landing pages and leverage retargeting and marketing automation to build awareness, generate leads, or increase transactions. The big idea is to build, tune, and automate a Marketing Engine designed to deliver consistent results.
Content Marketing
Only a small percentage of buyers in your market are ready to buy today, which most organizations have some degree of proficiency in handling. However, long-term and predictable marketing success comes from being good at attracting customers who are either not ready to buy at the moment or are not yet aware of the problem your organization solves. The idea is to build a tribe of people made up of actual customers and potential customers. We help our clients continually build a tribe by first having a targeted content marketing strategy. The content marketing strategy helps deliver a continual posting and sharing of high-value information to your target audience, which creates awareness and builds trust, all while positioning your brand at the top of the list when there is a clear need to buy or engage. Content marketing done right over time builds a tribe and thereby creates a much larger and sustainable growth opportunity for you and your organization.
Core Messaging
Like a highway billboard, we often only have a fraction of a second to grab and hold a prospect's attention on the web. Our marketing and sales headlines should hook a prospect to desire to read more. The problem is our headlines are often missing the natural language of our customers and therefore miss the mark. The White Lion team guides our clients through a 10-step core messaging process. The approach includes in-depth customer interviews to extract wording and phrases your customers use to describe your offering. The customer wording is then turned into headlines displayed on home, product, and landing pages. These core messaging headlines written with the natural language of your customers leads to higher engagement and conversions.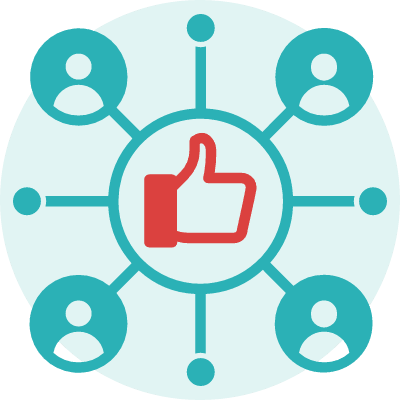 Social Media Strategy
If all of your customers hang out at a downtown Irish pub, you would figure out how to get your message out at that watering hole, right? The same mindset is important for amplifying your story across social media platforms that are popular with your target audience. The basis for a good social media strategy is using the defined content marketing strategy to deliver a stream of a combination of bite-size and in some cases, long copy content, to engage current customers and attract more to your tribe. Sought out information naturally gets shared more and attracts higher engagement leading to more brand awareness and opportunities to create more paying customer relationships.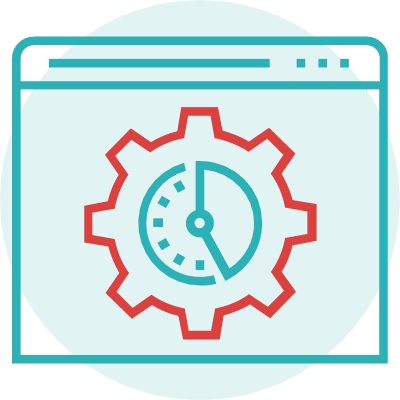 Search Engine Optimization
Gone are the days of trying to trick search engines into prioritizing your site's content. Thanks to highly tuned search algorithms, if anyone tries to pull a fast one, the result can be a devastating blacklisting. Whether it is Google, Bing, or Yahoo – all of the search engine platforms seek to deliver the most relevant and most useful information to their loyal visitors. Social media sharing is a key driver for search engines in determining top ranking content. As part of the content marketing strategy, which uses the natural language of actual customers, much of the battle is won by creating and sharing content your customers and prospects want to read and share with others. In addition, we have knowledge and resources to help create a search engine optimization strategy to help with organic search results. Great content leads to more social sharing which helps to produce better search engine rankings, which then generates more opportunity for conversions.
Need a digital solution designed to fit your needs?
Let's Create Conversions.
With over 20 years of experience in web design and development we want to be your trusted guide in the digital jungle.
Start Your Project