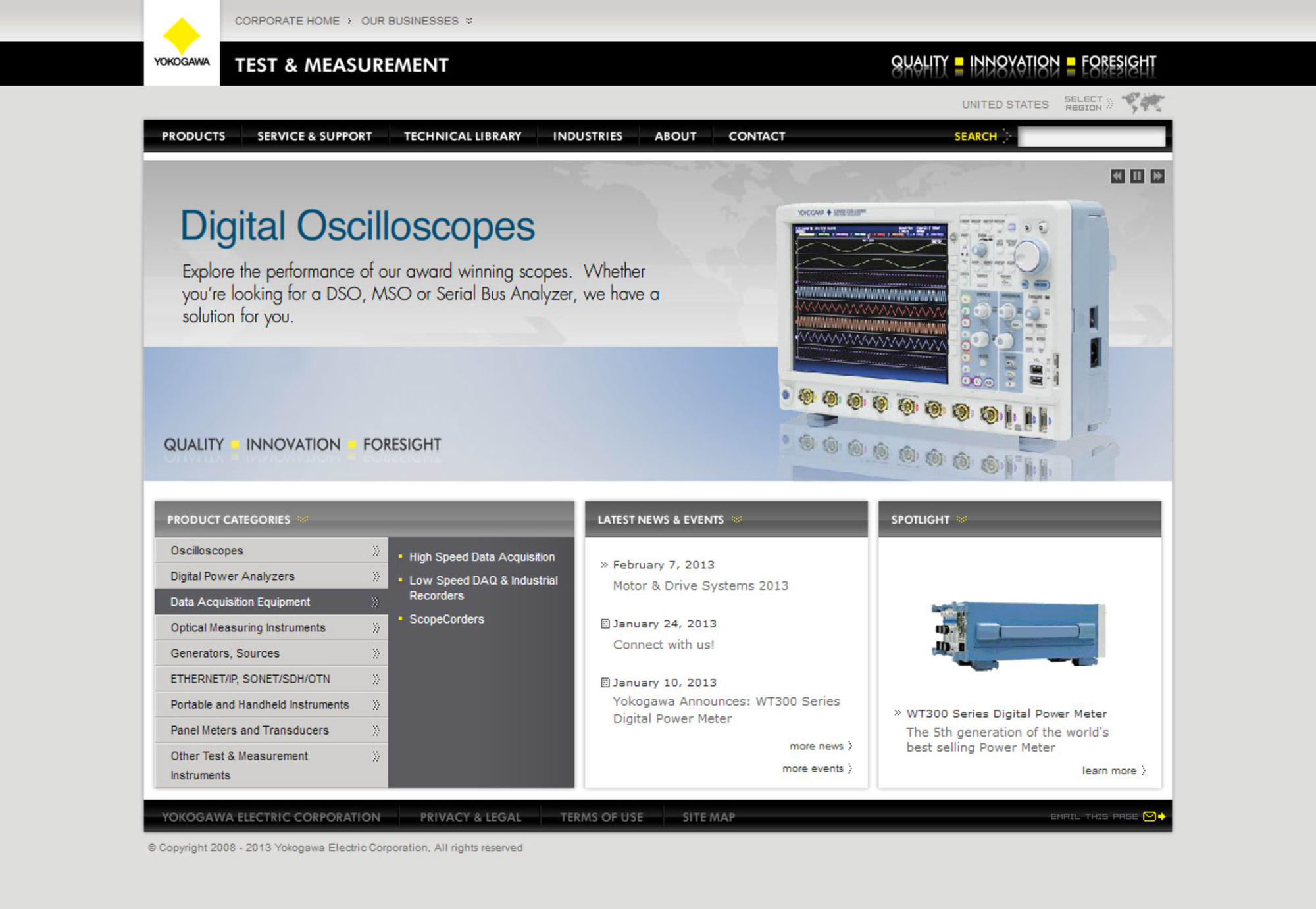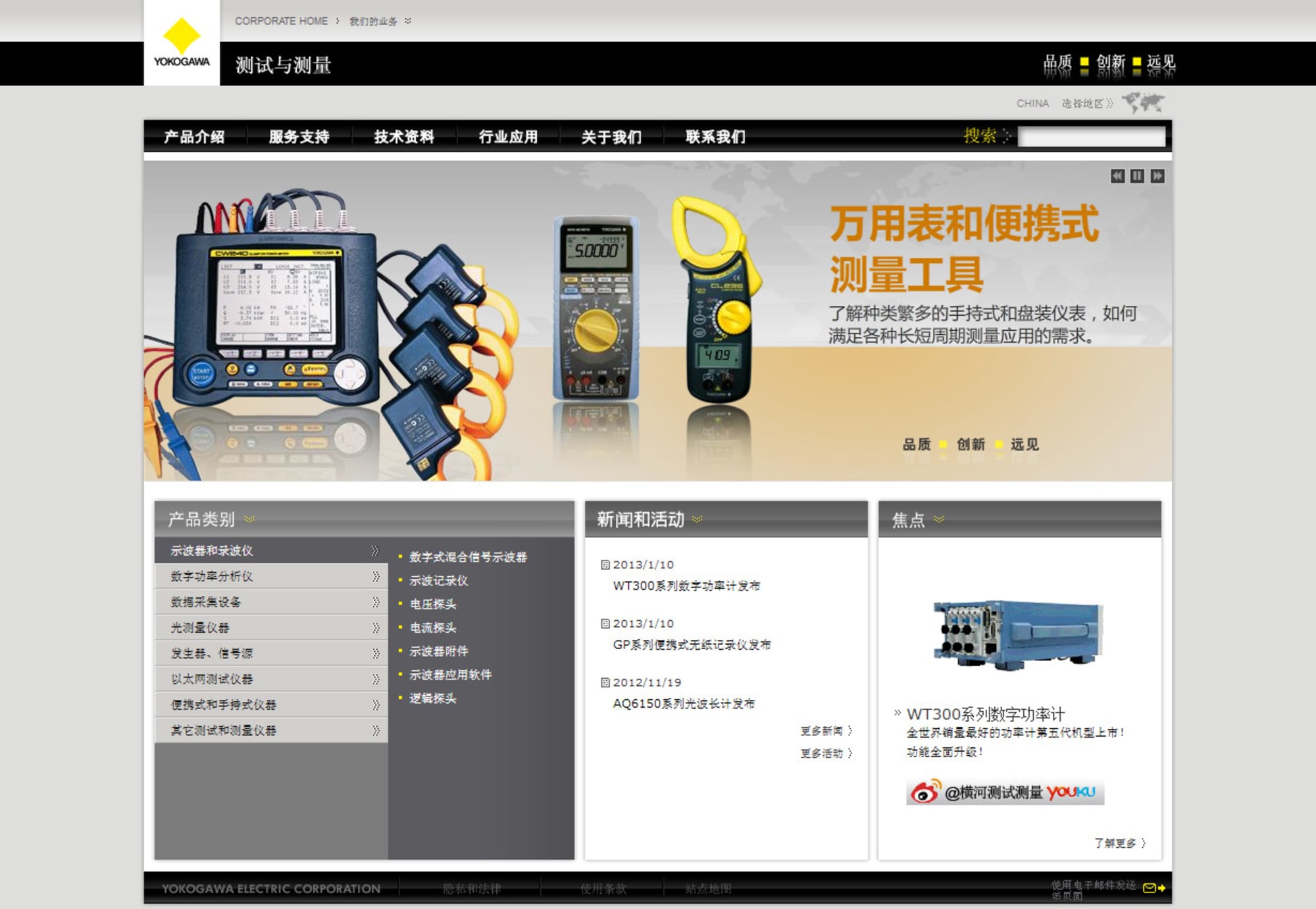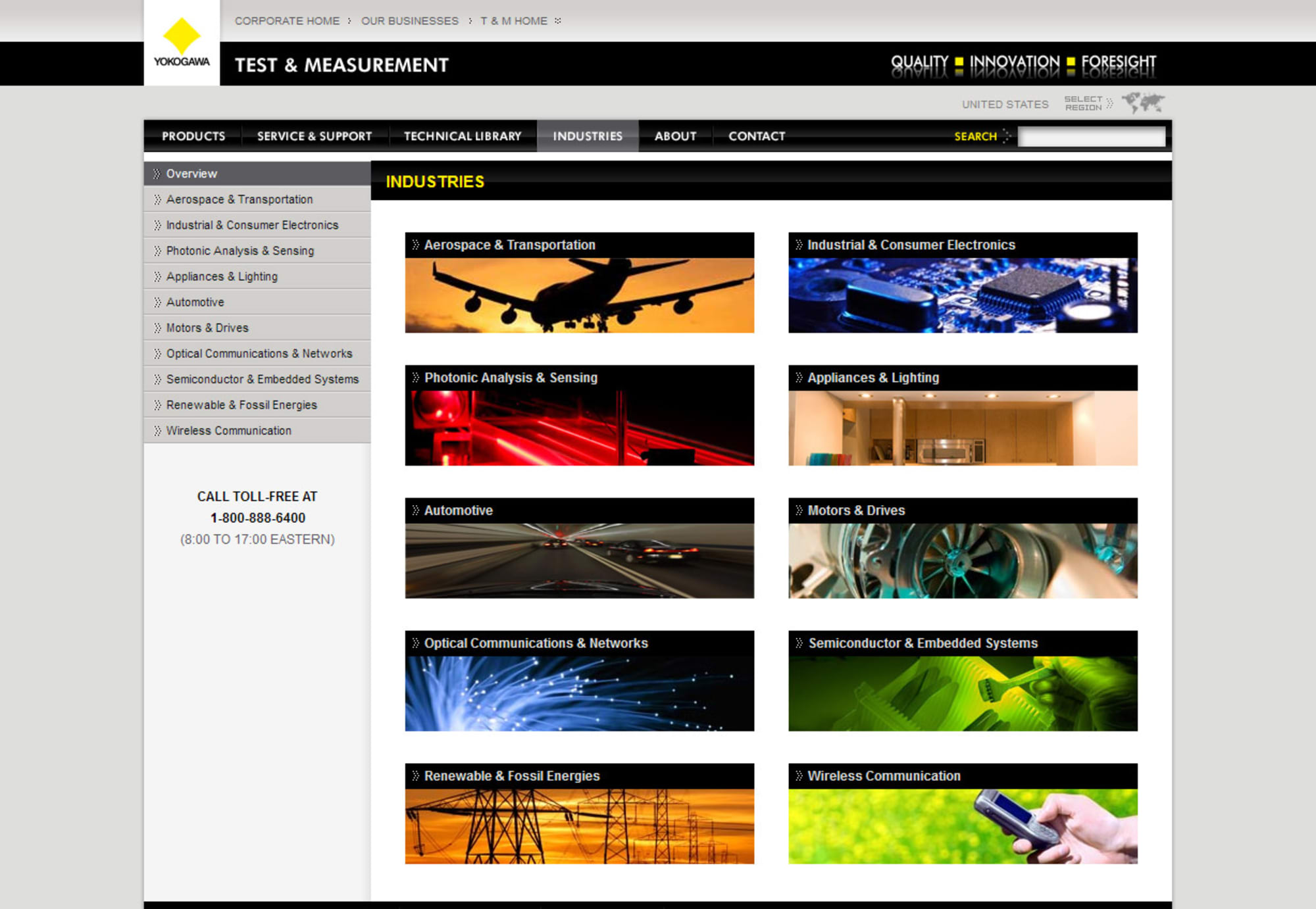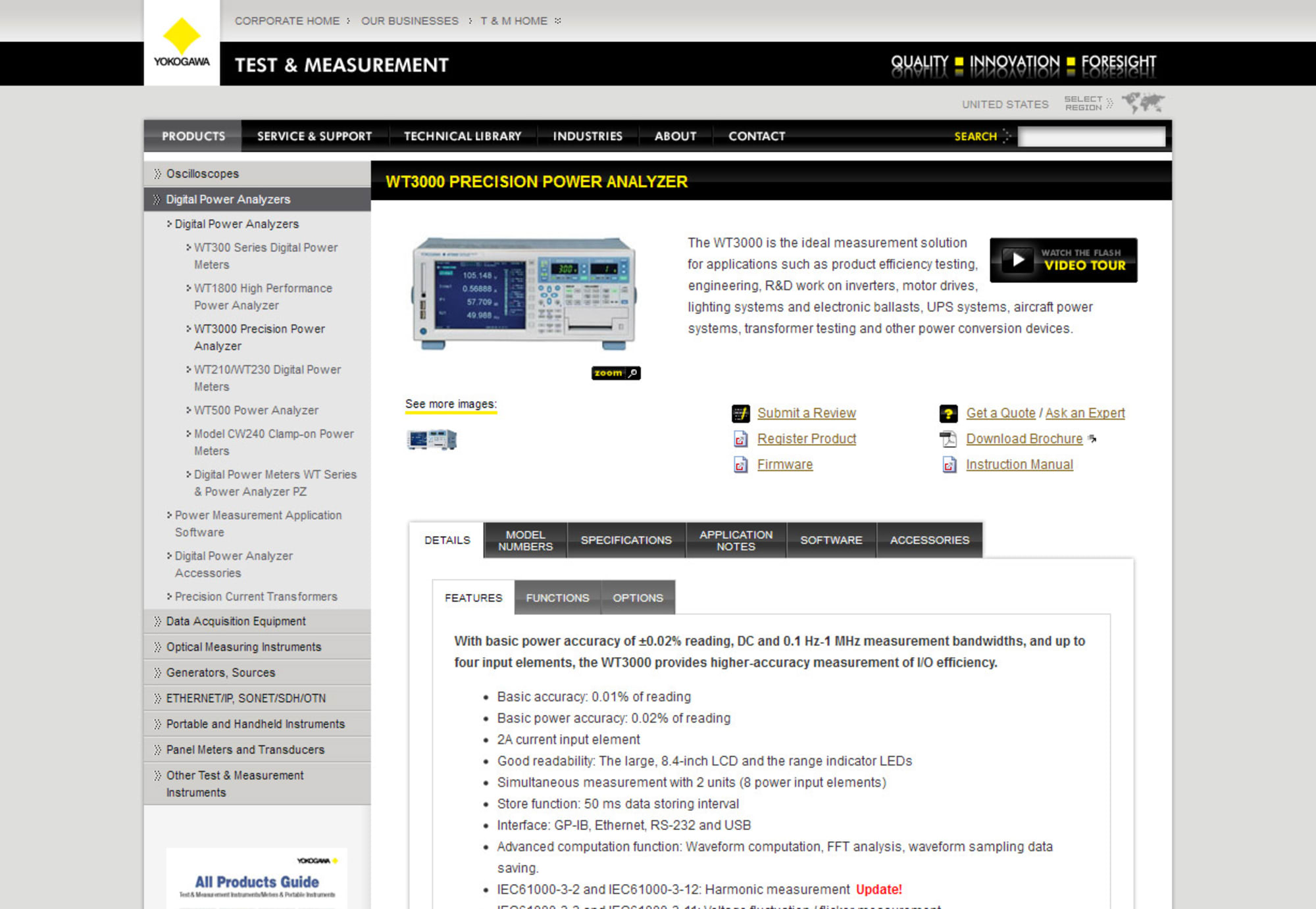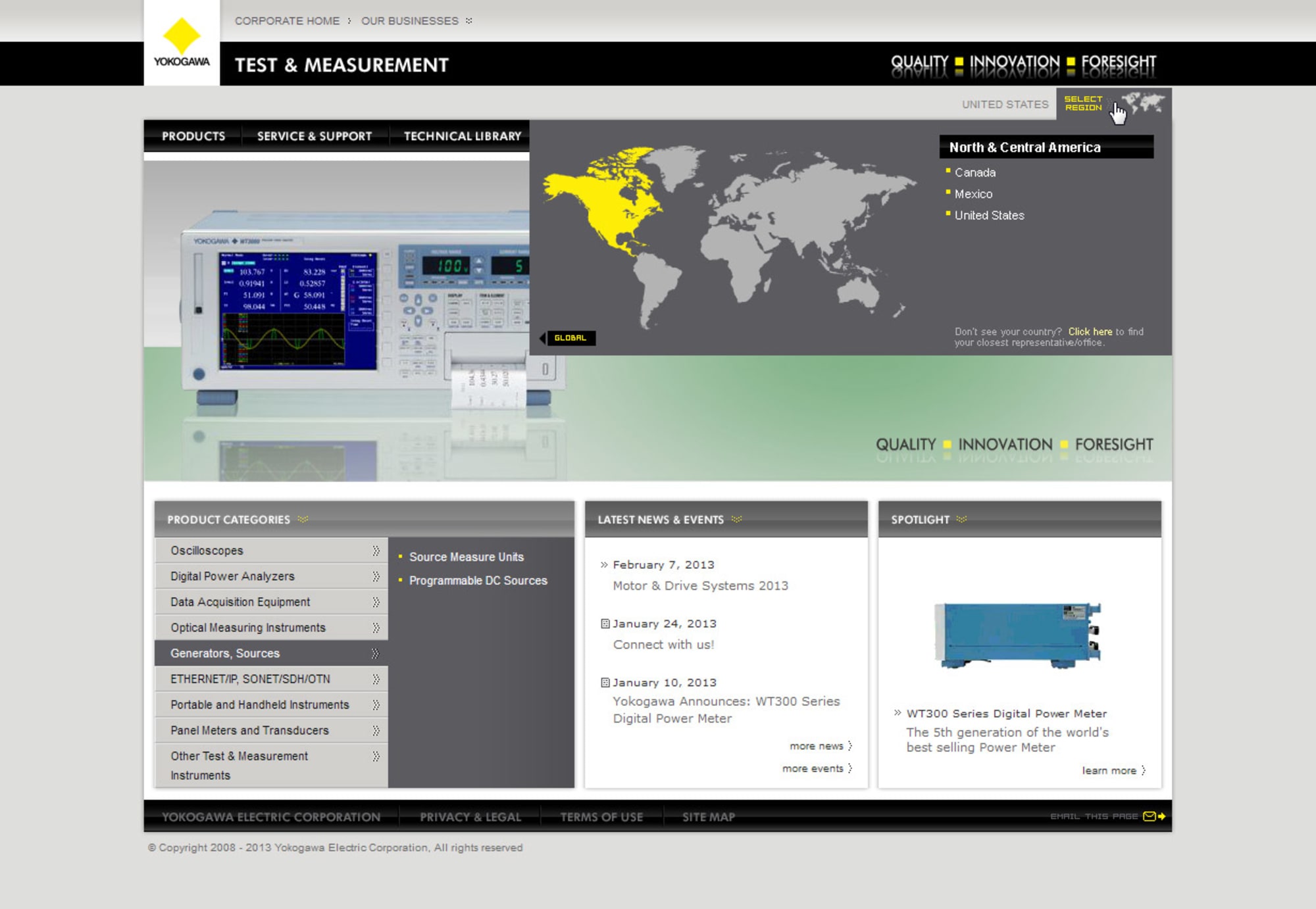 Services Provided
AJAX, Cascading Style Sheets (CSS), Custom Content Management System, Customized Site Search, JavaScript, Localized/Translated Content, Multi-language Selector, MySQL, PHP, Streaming Audio/Podcasts, Streaming Video, Web Analytics
Historically, the Yokogawa Test & Measurement division was featured within a portion of the larger Yokogawa corporate site. The previous corporate site failed to target their specific regions' users and lacked the ability to properly showcase the Test & Measurement division's products. White Lion was able to eliminate these challenges by designing and developing a fully administrable, multi-regional international corporate and consumer-facing site for Yokogawa's Test & Measurement equipment.
White Lion also built a custom content management system featuring multi-level permissions, editorial review process, foreign language support and complex business rules driving inherited content for passive dependent regions.
Ready to Get Started?
Let's Work Together.
With over 20 years of experience in web design and development we want to be your trusted guide in the digital jungle.
Start Your Project